unclear what your strategies should be?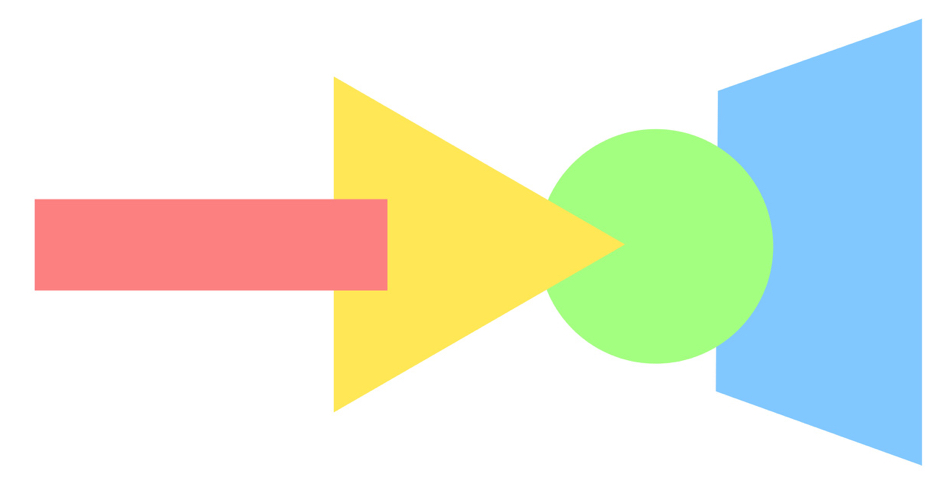 Eric specialises in helping creatives - individuals and teams - to achieve their full potential and in assisting others to think more creatively
He is passionate about nurturing and encouraging creative thinking in those who don't traditionally see themselves as creative
Supportive but challenging dialogue based on a sound understanding of context and situation
Incisive analysis + insights
Rounded holistic thinking
An independent informed, third party perspective and an empathetic sounding board against which thoughts and ideas can be explored and tested
WELL GROUNDED
SUPPORTIVE
DIALOGUE
INCISIVE INSIGHTFUL ANALYSIS
EMPATHETIC SOUNDING BOARD
Eric works in a structured but flexible and responsive manner tailored to the specific needs and situation of his individual clients.
Combining the role as a coach, consultant, and trusted listener, Eric provides personalised consultancy and advice, an independent, empathetic, third party perspective, and a sounding board - a safe 'psychological space' - to explore issues, ideas and experiences.
His approach is to put himself in your shoes and to be there as a trusted advisor when you need him.
Depending on your needs and situation he works as both a coach and a mentor.
He is happy to work on a face to face, online +/or telephone basis.
Eric Schneider
BA(Econ) AADip MBA RIBA
Academic
Building on his hybrid background Eric also taught (part-time) and helped develop the emerging discipline of managing design.
In this role he worked closely with the Centre for Design Management at London Business School, and taught at the Bartlett, University College London and Kingston University. At the latter, reporting to the heads of both the Business and Design schools, he taught business students to understand more about creative issues and design students more about business.
Consultant + Coach
In his role as a creative management consultant, Eric specialises in four main areas: creative strategy development, managing design and creative resources, assisting creative teams and nurturing innovation and creative thinking.
Since the 1990's he has advised more than 200 organisations, and many more individuals. Most of his clients have been in the creative sectors, but they have also ranged from airlines to commodity produce suppliers , community groups, building developers and internet start-ups.
want to be even more successful?
need help planning your career?
need to get to grips with your brand + your creative positioning - what makes you special and distinctive?
facing creative challenges?
unsure how best to build your profile and market yourself?
problems with creative blocks?
suspect you could be more effective in dealing with others (clients +/or team members)?
want to know where you really need to be systematic and structured?
"I used to have sympathy with the view that management consultants simply borrow your watch to tell you the time, only to walk off with it.
My experience with Schneider has been very different. Eric borrowed my watch, told me why it was running slightly out, then gave it back - pointing out that with a bit of cleaning it would be worth more than I had thought possible.
Eric Schneider gave my consultancy the kind of invaluable independent perspective that I hope we give to our clients"

Robert Smith, Jog Limited
"Eric is the only businessman I have met who is also both a genuinely skilled and observant "creative" and an effective and gritty strategic consultant, able intelligently and articulately to evaluate the needs and objectives of others on their own terms, rather than simply by reference to himself…
… throughout, I have also valued Eric's ideas and contributions on diverse small issues such as logo-design, the content, tone & 'pitch' of web sites and brochures, aspects of overhead management and even preparation for important meetings and presentations.
What I like about Eric is that he is prepared to get to the nuts & bolts; he can bring real rigour to the table. He can also be relied on to take a step back from time to time and try to lift one's head up to the horizon that lies ahead."

Chris Agace Chalk Hill
"having taken a slightly sceptical approach to the process, I found the whole exercise very rewarding. Eric has the knack of getting to the nub of an issue quickly and without fuss giving us a clear set of issues to address"
Ian Yallop, Stephen George + partners
"I just thought you might like to know that Strides has got a new word doing the rounds: "Being Schneidered." It made me laugh. I want to become a word someday … Your presence has "unstuck" us and pushed us forward, for which I am extremely grateful. Thank you and well done. I hope you enjoyed the process, others certainly did."
Elizabeth Kavanagh
Head of HR, Stride Treglown
want to understand and manage the total experience of how you are perceived and what it's like to work with you?
Eric's career has embraced interweaving paths as a creative, as a business school academic specialising in managing design and creativity, and as a creative management consultant and coach.
Creative
Eric's activities as a creative have been in two main areas:
"Eric Schneider is an outstanding management and business consultant. Even his free up-front session gave me invaluable ideas for growing my business. In the paid consultancy which followed I have gained a clear idea of where I am heading and what I need to do the get there. I have already taken significant actions that are moving my business forward. Eric's consulting is worth its weight in gold"

Graham Price, CEO Abicord
"Eric distinguished our strengths and encouraged us to build upon them. We gained valuable insight into the perception of our company from our valued clients. (He) also taught to recognise bad habits, no matter how simplistic they may have appeared, and install good ones in their place."
Jon Eaglesham, Barr Gazetas
If you're a creative, most likely Eric's focus will be on helping you to achieve your full creative potential and your career aspirations.
This may involve covering a range of issues - from those related to your business and marketing activities, to those affecting your creative outputs, to motivational and psychological factors.
For example, depending on your needs and priorities, Eric may help you clarify your vision and goals, agree your career / business strategies, set out your next key steps, review your creative activities, build your confidence, help with how you address creative challenges, and/or identify how you can more effectively manage your working relations with others.
unsure of your target audiences and who else you should be making contact with?
need help reviewing the consistency of creative work with your espoused brand / goals?
unsure of your next steps?
can't see the wood for the trees?
a tendency to procrastinate?
would like someone to bounce ideas off?
Education
Eric's first degree was in Economics at the University of Warwick. He then studied at the Architectural Association. During his subsequent years in architectural practice, he then completed his MBA at London Business School.
"The process has opened up many new fields of discussion within the office. Everybody on the staff enjoyed meeting Eric. Often now when we have a problem someone will say: 'what would Eric say?'!"
Alistair Barr, Barr Gazetas
"…Throughout this six month process Eric delivered insight, knowledge, financial acumen and most importantly intellectual challenge to the business planning process. The initial benefits are a practice reinvigorated, recharged and most importantly ambitious to face a new decade of challenge…"
Mark Hobson, Maber Architects
"Eric Schneider came highly recommended for the task; he exceeded expectations. Through his astute and tactful guidance we have and are achieving development ambitions which I would have not thought possible"
Lyn Edwards, GMW Architects
© 2018 Eric Schneider All rights Reserved
Photography
Eric's photographic passions are in three categories of work: street, art-fashion and architectural photography. He is presently progressing the latter two areas.
"… Eric's comprehensive grasp of business economics and real in-depth knowledge of our industry has meant that his findings and recommendations have been seen as authoritative across the firm. As a result even within a few months we have seen a massive improvements in morale, focus and productivity. We also now have a clear route map for expansion and an increase in profits that is 'owned' by all the team"
Nigel Spawton, Gray Baynes + Shew
consultancy
architecture + design
photography: fashion
photography: architectural
Architecture
Eric qualified as an architect in 1985 and worked for some 10 years in architectural practice with others. He then went on to work on his own account, undertaking selective projects for family and friends, and regularly entering architectural competitions to maintain his creative edge.
He loves working with creatives of all kinds - from those working in design and architecture to those in the arts, media and fashion sectors
Eric is also passionate about nurturing creative thinking in individuals and organisations who don't always see themselves as creative.
Sometimes becoming 'more creative' is about getting people to think about alternative and more effective ways of solving problems or asking questions. In other instances it can be about developing 'creative' awareness - or skills in a particular area. It can also be about assisting people to nurture and encourage creativity in others, for example by putting in place receptive conditions and other factors.
Whatever the context, Eric will work with you to nurture and develop your (and your team's ) creativity and creative thinking. building a
CREATIVE CULTURE developing a
CREATIVE MIND / MINDSET understanding the
VALUES OF CREATIVE PEOPLE getting to grips with CREATIVE PROCESSES using
CREATIVE TOOLS AND TOOLKITS reviewing
WHERE AND WHEN TO ENCOURAGE CREATIVE THINKING recognising and leveraging
DIFFERENT TYPES OF CREATIVITY developing
CREATIVE TEAMS AND INDIVIDUALS With a background as both a creative (he's an architect and a photographer) and a management consultant (he has over 30 years of experience advising organisations and individuals) Eric understands the challenges facing both individuals and organisations and what it takes to succeed
supporting entrepreneurs + business owners
Entrepreneurs and business owners find themselves needing to stay positive and energised, often in the face of endless challenges. As a trusted advisor Eric is there when such individuals need someone to bounce ideas off or when they wish to work through pressing issues.
Building on his experience of working with hundreds of small businesses Eric can help with matters ranging from the development of goals and strategies, to team and relationship building, and from developing decision-making frameworks to reviewing ways of coping with those inevitable setbacks.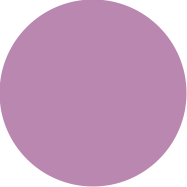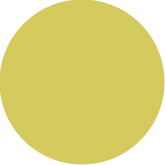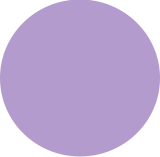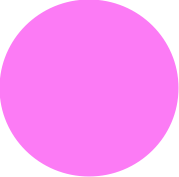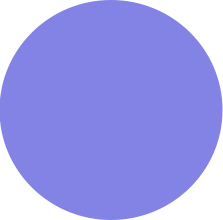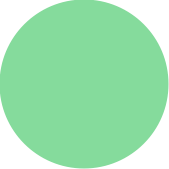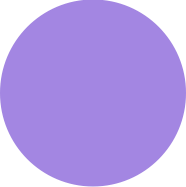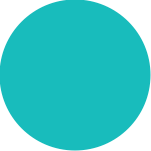 need ways to building resilience / cope with setbacks?
need help clarifying vision, setting + pursuing goals ?
wanting to better manage choices and decisions?
facing challenges in developing teams, managing working relationships?
in need of frameworks to help balance rationality with instinct?
looking to build more positive team values?
wanting a fresh perspective on pressing issues?
looking to turn problems into opportunities?
looking to address seemingly intractable problems?
looking to develop greater creativity and innovativeness?
need help developing strategies?
wondering how to develop appropriate organisational structures and systems?
seeking to raise self awareness and self honesty?
And he works with entrepreneurs and business owners who often need to balance creative thinking and problem solving with the day to day challenges of running their enterprises